A real Greek Wedding Experience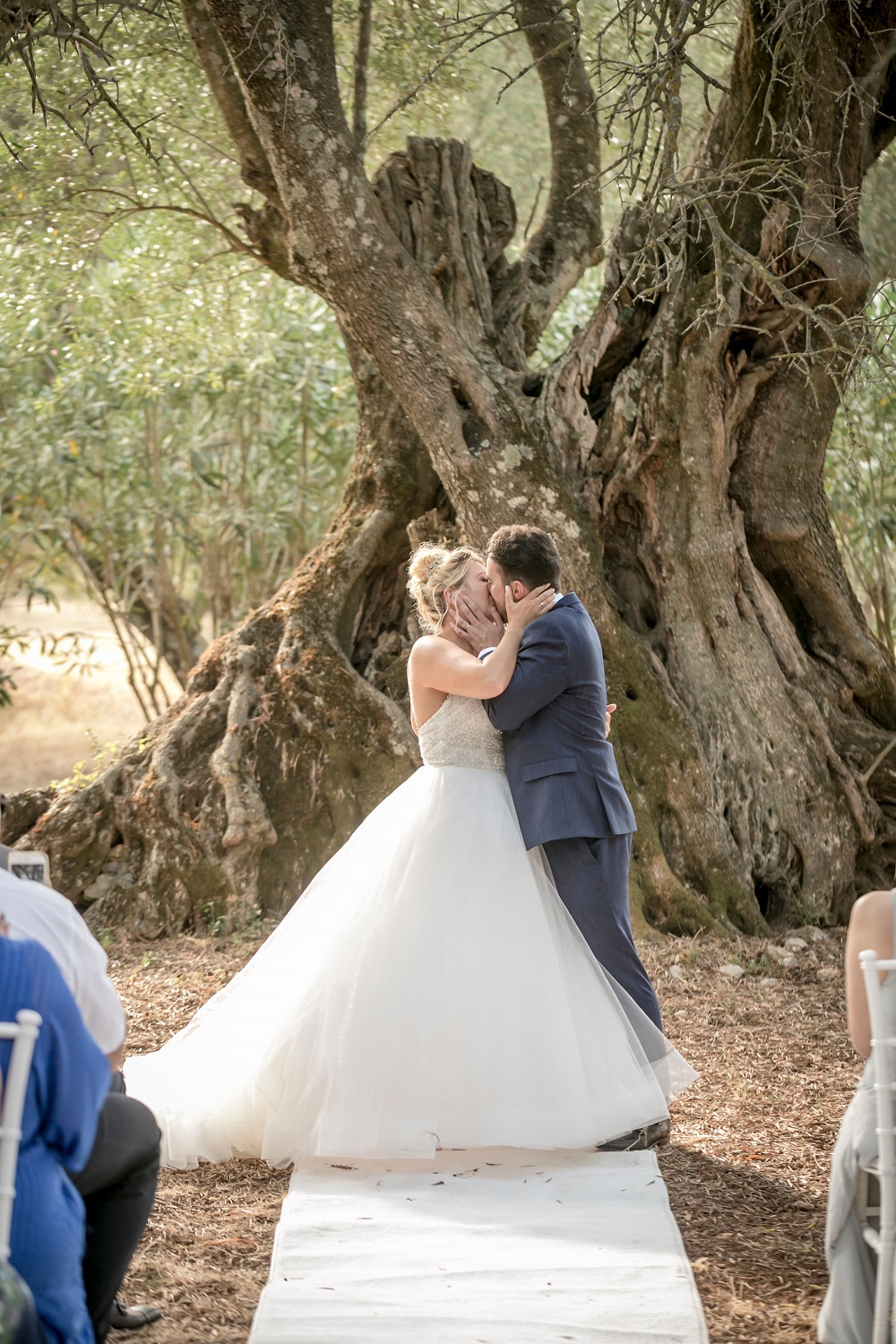 Forget a traditional midday ceremony where everyone needs to be at the venue sitting quietly in a structured manner – making it exactly the same as all the other weddings you have ever attended.
A Real Greek Wedding Experience is what you want when you come to Kefalonia with everyone smiling, all relaxed, enjoying the sunshine and the fun of something very special. Your guests will have the pleasure of attending the best wedding ever and experiencing some really great Greek customs.
Taking in to account the Greek weather, our ceremonies are performed later in the afternoon which allows for the temperatures to become more comfortable for everyone.
Brides should consider the location when choosing their wedding gowns – allowing for the heat possibly a soft, floaty dress possibly with some sparkles which will catch the gentles rays of the sun.
Grooms do not have to think that a three-piece suit is essential, as they are going abroad and having a more relaxed day. A jacket and or waistcoat could be nice for the photographs and then de-robe to become more comfortable for the reception party.
Hats, parasols, fans, sunglasses and flip-flops could be elements for your awesome Greek wedding but it doesn't need to stop there…..!